Wix vs. Shopify: Which is better for eCommerce in 2021?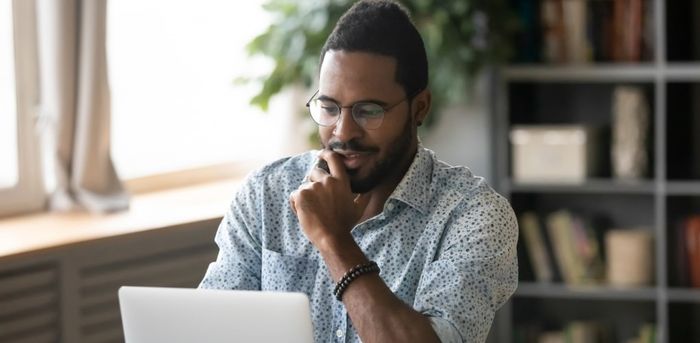 Wix vs. Shopify: In a nutshell
Wix is one of the best website development platforms out there and provides you with most of the necessary tools you need to create a smooth and successful online store. Since it's primarily a website development platform, Wix does lack some functions and features related to running an eCommerce website – things that Shopify does better.
On the other hand, since Shopify was launched as an online store development platform, it admittedly lacks a little bit in the area of creative design. Those weaker spots are counterbalanced by the strengths Shopify exhibits in terms of backend business management tools and features. So which is better Wix or Shopify? Keep reading to get the final verdict!
Wix: An overview
Although Wix commands only about 6% of eCommerce market share, it does a great job at staying competitive against other players in the marketplace. Wix ranks high when it comes to SEO tools, provides outstanding user support, doesn't charge any transaction fees, and even includes abandoned cart recovery with every plan they offer!
Wix also offers a 14-day money back guarantee for anybody looking to start a website, but doesn't have a free-for-life plan for ecommerce stores just yet. Paid plans for online businesses start at $28 per month (annually) or $30 per month (monthly).
Shopify: An overview
Compared to other eCommerce platforms, Shopify actually ranks lowest in terms of market share (a mere 3.7%). Despite its small size, Shopify offers its online merchants a big bang for their buck. The user interface is extremely intuitive, allowing users to do virtually anything with a click or drag of the mouse. That means getting your website the way you want doesn't take you hours or even days learning how to do web design.
Beyond the ease of using the platform, the extensive number of Shopify apps mean that there's almost always a way to 'fill in the gaps' which Shopify doesn't address directly. Similarly to many eCommerce platforms, Shopify lets you give them a try for 14 days free of charge. After that, plans start at $29 per month.
Who is Wix for?
Wix is best for small businesses that want a quick way to start their online presence. Learning how to code isn't necessary for tailoring the look and functionality of your website. Plus, if you've already developed a social media marketing strategy, you can easily sync your social media pages with Wix and bring in leads from existing audiences.
Who is Shopify for?
Shopify is best for business owners who want to develop an online store with all of the necessary pieces already included. Shopify stands out by offering a much wider array of features even in its most affordable pricing plan (including discount codes, gift cards, abandoned cart recovery, a Shopify POS app, and more). It's an ideal choice for businesses of all sizes. Still curious about Wix ecommerce vs Shopify? If it's about eCommerce, Shopify is the clear choice.
Wix pricing
Since Wix is a website development platform that isn't exclusively for e-commerce businesses, be sure that you're evaluating the business pricing plans (not website plans).
Under the business pricing plans, there are three options to choose from:
Business Basic starting at $28/month

Business Unlimited starting at $33/month

Business VIP starting at $56/month
Each of those plan options also offer lower rates if you pay for a year in advance, or even two or three years in advance with progressively lower rates. So is wix cheaper than Shopify? The answer is yes.
Free trial
While there's no 'free trial' per se, Wix does provide a 14-day money back guarantee on all of their premium plans – "no questions asked".
Shopify pricing
Unlike Wix, Shopify is designed with e-commerce businesses in mind, so the only plans they offer are designed specifically for online stores. Whether you want just the bare minimum or all the bells and whistles, Shopify has a plan for you.
Shopify Lite starting at $9/month

Basic Shopify starting at $29/month

Shopify starting at $79/month

Advanced Shopify starting at $299/month

Shopify Plus starting at $2,000/month
With so many plans to pick from, you can use Shopify to get your business up-and-running online no matter the size or what your broader goals are. You can also save 10% on those plans by paying for a year in advance, or save 20% by paying for two years in advance. Wix pricing vs Shopify – which comes out on top? See below…
Free trial
Shopify offers a true 14-day free trial that requires you only to enter a valid email address and confirm it to get started.
Wix: How long does it take to build a website?
There isn't a one-size-fits-all answer to the question of how long it takes to develop a website with Wix. While you can theoretically publish a website in a single day, we wouldn't advise you to do so. After all, if you intend on running a successful online store, you'll want your website to be as near to perfect as possible.
That means outlining the sitemap structure, visualizing the website in finer detail, setting up all of the features you'll need on each page, testing it, and ironing out any wrinkles that remain. Even with those steps in mind, there's no telling for sure just how long it will take. We estimate at least a month, but every business's website is different.
What we can say for sure is that using Wix drastically reduces the complexity of building a website. You won't need to study coding or web design to put the pieces together – you'll just need time, creativity, and patience to get it done right before going live with your online store.
Shopify: How long does it take to build a website?
Building a website with Shopify is a very quick process compared to using a platform like WordPress, but that doesn't mean it should be done as fast as possible. Again, you could get a website up and running with Shopify in a single day, but chances are it would have quite a few bugs throughout.
Similarly to our recommendation for building a website with Wix, we suggest taking at least 3-4 weeks to develop your website with Shopify (design, test, and optimize) before going live. You only get one first impression, so you'll want to make sure your online store is as good looking and functional as can be prior to letting your audience interact with it.
Wix usability
It's hard to give Wix too much credit for its usability – they're simply one of the best. The platform's interface is a breeze to get a hang of, even for novice website designers. And it makes sense that that's the case, since Wix was founded first and foremost as a website development tool (whereas Shopify is primarily focused on eCommerce).
On the other hand, while Wix excels at website design, it does lack a bit in online sales functionality. We get to more on that further in the article.
Shopify usability
As we mention above, Shopify was not created with the express goal of providing the best website development tool. Compared to Wix, Shopify is a bit 'clunkier' and doesn't have exactly the same level of smooth usability that Wix has.
With all of that said, Shopify still does a great job of giving online businesses the functions and features they need to get their ecommerce shops set for success. That's one of the key places where Shopify has an edge on Wix.
Wix themes & design
With over 800 templates to choose from, Wix is an absolute powerhouse when it comes to premade themes and designs. Whatever eCommerce niche you're in, chances are there's an existing Wix template that can provide you with a strong concept to build on.
And if you don't really vibe with any of those hundreds of templates that Wix already has (somebody's picky!), you can always create your own from a blank template! Uploading your own images, customizing fonts & texts, and rearranging page layouts are all easy to do on Wix.
Shopify themes & design
As you might imagine, Shopify has a much smaller number of predefined themes to pick from compared to Wix ("over 100" according to Shopify's website). Additionally, the vast majority of Shopify themes are behind paywalls that typically cost between $150-$300, with a mere 10 themes available free of charge.
Let's be clear though – you do not need to pay for a premium Shopify theme to build a strong online store. Every theme comes with the essential components of a functioning eCommerce website, even the free ones.
Your choice of theme will ultimately boil down to factors like how many products you intend on selling, what niche you're selling in, whether you want to focus more on text or on images, and so on. To that extent, Shopify provides enough variety to select from – plus you can still customize aspects such as font, CTA locations, images, and more.
Wix plugins/integrations
This is another area where Wix falls a bit behind. While the platform itself includes some very strong apps that you can get from the Wix App Market, there aren't quite as many third-party developers that have integrated with Wix.
The number of apps in the Wix App Market totals at just over 250, most of which are entirely free, and many of which offer free or paid versions. Whether you want to auto-generate product descriptions, display your customer reviews, start using upselling techniques, or anything in between – Wix is likely to have a plugin to help you get it done.
Shopify plugins/integrations
Remember when we said Wix is a powerhouse when it comes to design templates? Well, that would make Shopify a bonafide behemoth in the app game. The platform hosts over 6,600 different apps – yes, you read that right! That means Shopify has more than 26x the number of apps that Wix has.
What's even better is that more than half of those 6,600 apps are either entirely free or offer a free version – can you say "cha-ching"? The sheer number of Shopify apps that exist means that you can find one to address virtually any and every issue, function, or feature you can dream of.
One of the best apps that exists for both Wix and Shopify users is the BeProfit Profit Tracker app. This all-in-one profit and expensing tracking app gives you the power to:
Track your profit history over time

Get intuitive visuals and graphs

Understand complex business metrics

Connect metrics once with smart integrations

Spot what factors need improvement to increase profits

Make data-driven decisions to optimize your store

And much more
You can try any BeProfit plan for 7 days free of charge and discover how the app can help you optimize your profitability.
Wix payment processing
It's important to note that, in order to accept payments on any Wix website, you must have a premium Business & eCommerce Wix account. That said, accepting payments on your Wix website can be done several ways. Possibly the easiest form of payment processing on Wix is the built-in Wix Payments system which allows you to accept pretty much every major brand of credit/debit card and a few other types of payment including iDeal and Pay Now by Klarna.
The second option to accept payments on Wix is to integrate PayPal. If you already have a PayPal account, essentially all you need to do is log in using the email address you use for PayPal. If you don't have a PayPal account yet, it's very easy to create one! The downside to using PayPal on your Wix store is that customers will be taken off of your website in order to complete a purchase.
Apart from those two options, there are an array of other payment processing tools that Wix offers – a few too many to list in great detail here. Suffice it to say that there is flexibility in the payment processing area of Wix's platform.
Shopify payment processing
Shopify also offers a wide range of payment processing options – in fact, Shopify gives business owners even more routes to accept payments than Wix.
Similarly to Wix, the simplest and quickest way to set up payment processing with Shopify is through the built-in Shopify Payments. With Shopify Payments, your store will be able to accept payments with all major credit and debit cards, along with Apple Pay, Google Pay, Shop Pay, Facebook Pay, and more!
Of course, Shopify also allows you to accept payments through PayPal if you prefer to do so. Additionally, there are a number of third-party payment processors you can use within your Shopify store.
As far as payment processing goes, there isn't such a huge difference between Shopify and Wix. But, given the fact that Shopify offers a broader range of payment options, it manages to come out on top.
Wix speed & performance
Judging speed and performance can be tricky to do, since every website incorporates a different array of elements that can weigh down on loading speed and website performance.
That said, one study found that Wix does tend to work a bit faster and perform a bit better than Shopify – but not by huge margins. Again, if you choose to upload lots of high quality images, include product videos, add in a moving user review bar, and so on, then your online store will take longer to load all of those heavy elements regardless of which platform you use.
One thing that stands out about Wix is its mobile load speed, which is faster than Shopify by a large enough margin that it's worth highlighting. This makes Wix the better choice if m-commerce is a big focus of your business.
Shopify speed & performance
Despite the fact that Wix has it beat on this point, Shopify is still one of the fastest and best-performing eCommerce platforms available to choose from. Again, your online store's loading time is strongly correlated with the complexity of the elements you include throughout your site's pages.
To keep speed up and customer experience positive, be sure to compress all images and videos so that they will load more quickly. Another 'best practice' is to place more complex elements lower down on pages so that they have time to load before your website visitors scroll down.
Whichever platform you end up using, you'll need to pay attention to what you include and how you organize your content so that your customers won't be pushed away by slow load times or poor performance.
Dropshipping on Wix
The question of dropshipping on Wix can be reframed as a question of running a business in general on Wix. In that regard, Wix is at a bit of a disadvantage for a few reasons.
First off, as we've mentioned several times above, Wix was created as a general website development tool – not as an online store development tool specifically. That means that, while Wix makes it easy and intuitive to create a snazzy, eye-catching website, it lacks the backend functionalities that Shopify has to manage your online store.
Secondly, and again as we mentioned earlier, Wix dropshipping apps are drastically fewer in its app market. So, even though you can certainly run a dropshipping store through Wix, the integrations with dropshipping platforms are much, much more limited compared to Shopify.
Dropshipping on Shopify
Since Shopify is an eCommerce development platform above all else, it naturally has a much more immersive experience in terms of business management. That goes for built-in features that are already part of Shopify as well as the vast number of apps that you can download to enhance your store. In terms of dropshipping specifically, Shopify has an extensive list of integrations available with top dropshipping platforms like Oberlo, Dropified, AutoDS, EPROLO, and so on – which are not available on Wix.
Furthermore, the Shopify platform itself is much more focused on making it simple to set up an online store. That makes it much easier to build product pages and include all the necessary details and information straight away, such as product names, descriptions, images, price ranges, multiple variants, and so on.
So in the battle of Wix vs Shopify dropshipping, Shopify comes out as the better option.
Wix SEO
Here's another area where Wix has a slight leg up on Shopify. Broadly speaking, the major SEO tools and components that you can find in Wix are also available on Shopify, there's one aspect in particular that gives Wix an edge: keyword support.
It's not a huge difference, but getting suggested keywords can help you expand your SEO strategy without increasing the amount of effort you put in. Without suggested keywords, you might turn to a third-party service to present those suggestions instead. Of course, that comes with a monetary cost and simultaneously increases the time it takes to manage your SEO strategy.
Shopify SEO
Virtually all of the SEO tools you'll need to run a successful eCommerce store are already included in Shopify, including customizable meta titles, meta descriptions, URLs, headings, image alt text, and so on. As per usual, anything that's not already built into Shopify is usually available in the shape of a Shopify app.
Additionally, since Shopify is designed primarily for online sales, its SEO features are specifically shaped to address the needs of your online business and optimize your store's exposure on search engine results.
Conclusion
So which is better Wix or Shopify? As far as creating an online store is concerned, Shopify gets the winning spot in our opinion. Shopify's platform is designed and developed to address all of the key aspects that an online business owner will need to hit on in order to create a strong and successful store.
On the other hand, even though Wix meets most of the requirements to help you build an eCommerce website, it's a platform designed to help you create a website – not a store. That means there's a heavier focus on design than there is on internet sales functions. Of course, there are a range of very good reasons as to why we compared Wix to Shopify in the first place. If Wix couldn't compete, it wouldn't have warranted this article!
Is Shopify or Wix better? The answer may change depending on where you look and who you ask. The bottom line is, whichever way you decide to go, be sure to take into account all that was laid out for you in this breakdown of Wix vs Shopify!
FAQs: Wix vs. Shopify
What's better for selling online, Wix or Shopify?
Shopify is a better fit for eCommerce stores, since it's specifically developed to provide online business owners with all the tools, features, and functions they need to manage a shop. You can sell online with Wix, but it's more focused on design features than it is on online sales.
Which is more affordable, Wix or Shopify?
Wix lets you sell online using their platform for as little as $28 per month, while Shopify starts at $29 per month. Although those starting rates are nearly identical, the more advanced eCommerce plans are more affordable on Wix than they are through Shopify.
Which is more customizable, Wix or Shopify?
Wix offers built-in tools that allow for more customizations for the layout and design of your website, while Shopify hosts a much larger number of third-party apps that also give you the power to customize your online store.
Which is better for giving customers discounts, Wix or Shopify?
Shopify is somewhat better than Wix when it comes to offering customers discounts. With Wix, you can only offer specific monetary amounts for discounts, while Shopify allows you to give customers discounts in the form of percentages as well.