8 Ways To Increase Organic Traffic To Your Online Store

By

BeProfit Staff

Edited by

Staff Editor
Published January 26, 2022.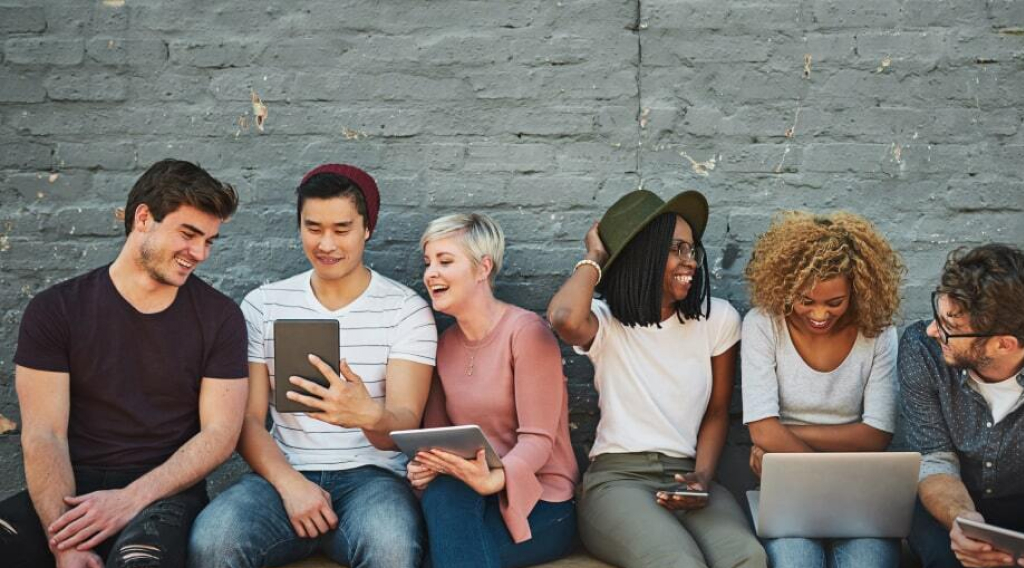 What Is Organic Traffic? The Simple Definition
Even if you've just entered the world of eCommerce, are still looking for the most profitable product to sell, or especially if you already have your online store up and running, most chances you've heard the term "organic traffic." So what exactly does it mean and how important is it?
Organic traffic is every eCommerce seller's dream. It refers to all your website's visitors who didn't enter your site through any paid sources. Although the first thing that probably comes to mind is online advertisements, any kind of online promotion can fit into this category, from email marketing to social media posts, forums, and more.
Direct vs. Organic Traffic:
As opposed to organic traffic which is earned and comes from unpaid sources, direct traffic is classified as any traffic which does not come from a referral website; usually, this means visitors actually typing your specific website's URL into their web browser.
How to Check Organic Traffic of a Website?
Analyzing your website's organic traffic is crucial for the success of your store, as it can tell you a lot about the performance of your marketing efforts (and SEO strategy in particular). For example, analyzing your website's performance can help you discover exactly where your traffic is coming from, what pages are bringing the most traffic and what keywords are ranking best. All of these will help you focus your efforts on the right traffic sources and the most relevant keyword strategy.
8 Ways to Increase Organic Traffic to Your Online Store
According to Search Engine Journal, 53% of all trackable website traffic comes from organic searches.
Although paid advertising is a fundamental method of driving traffic among the majority of eCommerce businesses, it's crucial to invest efforts in your organic reach too, as there are more than a few efficient ways to do so without spending too much effort or money.
SEO
Search Engine Optimization is the art of driving organic traffic to your website through search engines like Google, Bing, Yahoo!, and more; Google is obviously the most popular worldwide by far, with an average market share of about 90%.
A thorough SEO strategy will help your website pages rank higher on search engine results, which should be your ultimate goal. According to research by Backlinko which analyzed 5 million Google search results, the #1 result has an average CTR (Click Through Rate) of no less than 31.7% and is 10X more likely to be clicked compared to a website page listed in the 10th page.
There are many factors that determine the rank of your website on a search engine results page, from the quality of your content to sufficient use of key phrases, site speed, backlinks, and many, many more. Check out our list of ways to improve your website's SEO and ranking positions.
Keep in mind that it takes time to see results, even months, but investing your efforts in SEO has all the potential to boost your marketing performance and drive more traffic and sales.




Social Media
Social media plays a significant role in the marketing strategies of companies within almost all niches and all sizes. Platforms like Facebook, Instagram, LinkedIn, Twitter, and many more, provide the tools to help you engage with your audience when and how you like.
But there's more to social media than just a tool to engage with your followers; a worldwide survey among marketers conducted by Statista found that 78% of respondents find social media as a leading benefit for driving traffic to their website. That's a lot.
As your social media pages grow and get more and more followers, they become a gold mine for organic traffic. Depending on your social media strategy, make sure to promote your products or services on these platforms by sending traffic directly to your website, while of course providing value to your followers. Not sure how? Check out 5 creative social media marketing strategies to help you get started.
Email Marketing
Email marketing is one of the most cost-effective ways to promote products and services and to keep your customers informed about anything that's going on in your business; it's commonly used to share news, conduct surveys, optimize your cart abandonment rate, and most importantly, drive organic traffic to your website.
According to CMI research, 72% of marketers consider email marketing as the most effective marketing tool to drive traffic to their website.
Another research by Statista found that there were more than 3.9 billion email users globally in 2019, which is expected to grow to 4.3 billion by 2023.
Learn about different types of B2C email marketing campaigns and how to analyze email marketing data in our guide, which covers the best practices of email marketing.
Word of Mouth Marketing
Yes, the good old-fashioned method for spreading the word about your business can also do wonders in boosting your organic traffic, and sales.
Try giving your clients incentives to become ambassadors of your brand; this can be done in the form of a discount on their next purchase, some kind of contest, or other perks in return for referring potential customers to you. Check out our 8 effective word-of-mouth marketing ideas to grow your business online.
YouTube Channel
When we think of YouTube, the first thing that probably comes to mind is engaging videos, right? But there's a lot more to it than just that.
This popular platform by Google also functions as a search engine which is highly worth putting effort into optimizing, as more video views means more exposure and traffic to your website, not to mention that YouTube videos also pop on Google's search results.
Articles are nice, but videos rock. YouTube subscribers are looking for engaging and helpful content that will help them stay informed, solve a problem, or get better results at anything.
To ensure your videos get proper exposure, put time and effort into creating content that actually provides value in your niche, and take advantage of YouTube's textual elements by using relevant keyword phrases in your video titles and descriptions.
Partnerships and Affiliates
One of the main aspects of organic traffic relies on partnerships and affiliate marketing, and that goes especially for small businesses; these are usually non-competitive brands that operate in the same niche or offer a complementary product or service to the same audience. Think of them as your brand ambassadors that help spread the word about your business to the relevant audience.
These kinds of strategic business relationships benefit both sides and can turn out to be a major factor in the growth of your business. Aim to develop long-lasting relationships that go beyond a specific project by building trust and commitment with your partners. It may take time to see results, but definitely has the potential to bring potential customers to your door front.
Forums
A surprising source of organic traffic comes from online forums and social networks. Many of these, like Quora and Reddit, provide the ground for individuals to freely ask about almost every (legal) topic you can think of.
These are extremely large communities with a lot of active members who are happy to contribute their knowledge and experience.
In addition to the exposure, your answers get within these platforms, make sure to use relevant keywords as they also pop up on Google's search results, which really makes it worth your time and effort. Try posting your own content or answering questions of others while promoting your products on the go.




Influencers
Social influencers are everywhere, sharing their wisdom on Facebook, Instagram, YouTube, and many more popular platforms.
While a lot of influencers charge a great deal of money in return for promoting products and services, this isn't always the case. Try to identify the ones that are at the beginning of their pick and develop a close relationship with them that could be worth a lot more down the road.
Offer your product or service for free in a return for a promoted post, or provide anything that gives value. If you're lucky enough, over time this could turn out to be a great investment that can potentially bring a lot of organic traffic to your store.
Go Organic
So it's not a question of IF, but a question of HOW to increase organic traffic, as it only makes sense: the more traffic you bring to your store, the bigger the odds of making more sales.
Organic traffic can make all the difference between failure and success when it comes to the marketing strategy you choose to implement in your business; but as we mentioned before, getting organic traffic to your website doesn't only involve search engine optimization. It's about developing connections, nurturing your existing clients, and most importantly – being creative.
Start leveraging the magic of organic traffic to take your business to new heights!