Pinterest Ads vs. Facebook Ads: ROI in 2023 (for Online Sellers)

By

Ashley Stander

Reviewed by

Michelle Meyer
Updated April 24, 2023.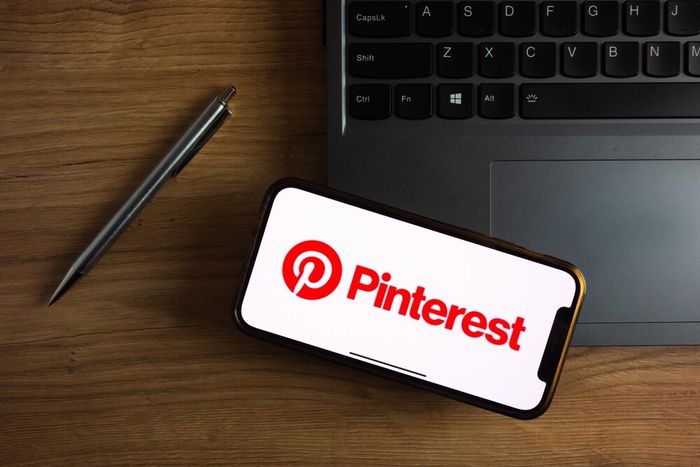 Everyone knows that Facebook is the preferred advertising platform when it comes to e-commerce—it's one of the most popular social networking sites, but also one of the most visited sites on the world wide web overall. But what most people don't know is that Pinterest actually has quite a few of its own unique advertising benefits and features. Let's explore this below.
» New to e-commerce ads? Read this ultimate guide to effective e-commerce ads
Pinterest Ads
According to Pinterest, "... 433 million people use Pinterest every month to find ideas and inspire their next purchase." While this stat may make you think Pinterest ads are worth it, you must first understand Pinterest's advantages and disadvantages because if you decide to add it to your marketing strategy, you can be sure you're using it for the right reasons.
Advantages
Longer running ads

Pinterest ads stay in your feed long after your advertising campaign has ended. This helps you to build your brand presence while, at the same time, getting more value for the money you spend on advertising.

Increased brand awareness and engagement

Pinterest, as another contender in the social media advertising space, will add an extra dimension to your advertising campaigns, resulting in significantly enhanced brand awareness and engagement.

Easier traffic management

It's easier to direct traffic to external business sites because Pinterest has the traffic-driving ability of a visual search engine PLUS the social interaction of a social media platform.
» Think Pinterest ads are for you? Plan your Pinterest ad strategies for 2023
Disadvantages
Original pin images

The pin images you use must be your own. If you share an image that was posted by another user, without the author's permission, you may be liable for infringement.

Complicated calls to action

It's more complicated to encourage your users to take certain actions because of how Pinterest curates content. It isn't a single-feed layout like other social media platforms, so you'll have to be extra smart and creative when developing effective calls to action.

Very specific audience

People who frequent Pinterest are looking for new, fresh ideas, but can be quite particular. Therefore, such a critical audience could be either a pro or a con depending on your target market.
» Find out 4 ways to increase your marketing ROI with dynamic pricing
Facebook Ads
A whopping total of 1.62 billion users visit Facebook every day on average. It may seem like a no-brainer to you, but Facebook ads have advantages and disadvantages too. Let's take a look:
Advantages
Bigger reach

Facebook is the largest social media platform, giving you access to the biggest audience and a wider range of people.

Targeting and retargeting capabilities

The point of targeting and retargeting is to gently nudge users from being interested in your products to actually finalizing a sale. Facebook is the ideal platform to achieve this because of its varied functions to customize audiences.

Effective ads manager tool

Facebook Ads Manager makes data tracking and analytics easy. This will help you understand your customer better, thereby moving closer to giving them exactly what they want.
Disadvantages
Waiting time

If you're impatient and deadline-driven, you may dislike that there are sometimes delays in the approval of ads.

Strict competition

With such a large user base, comes serious competition. You'll need to make sure you use spectacular

Facebook ads strategies for e-commerce

to stand out.

Engagement ends with campaign

Since competition is so stiff, you may find that you lose engagement soon after ad campaigns end. The problem is that Facebook has so much content to promote, and users' feeds are already overcrowded.
» Concerned about your ad budget? Consider using Facebook's campaign budget optimization
Key Metrics to Take Into Consideration
There are several essential metrics you must consider when you're contemplating which marketing channel will be best suited to your e-commerce store.
Average Cost Per Click (CPC)
Pinterest: $1.50

Facebook: $0.97
Average Cost-Per-Thousand Impressions (CPM)
Pinterest: $30 per 1 000 impressions

Facebook: $7.19 per 1 000 impressions
Average Click Through Rate (CTR)
Pinterest: 0.28%

Facebook: 0.90%
Average Conversion Rate
Pinterest: ranges from 1.5% to 8.5%

Facebook: 6.57%
Average Return on Ad Spend (ROAS)
Pinterest: 2.7

Facebook: 10.68
Sidenote: A good ROAS for e-commerce is around the 4x or 400% mark.
Average Return on Investment (ROI)
Pinterest: According to Pinterest, Promoted Pins typically earn $2 in profit for every $1 spent.

Facebook: According to a study by Social Media Examiner, the average ROI for Facebook ads is about 200%
Sidenote: A good ROI for e-commerce is 25% to 50%.
» How do ads on other platforms compare? Discover if TikTok ads vs Facebook ads are better
The Final Say...
Unfortunately, there's no one-size-fits-all answer. Your industry, the products and services you sell, even your geographical location, must be taken into account before you make your final decision. The point is to utilize platforms that will help you reach your target audience. Don't waste resources on a platform that doesn't provide you with a good ROI, either because your audience doesn't use that platform or they're just too bombarded with content.
To ease your stress, there are many handy tools you can use—like BeProfit's profit calculation app—to help you achieve a high ROI in 2023.