Are Pinterest Ads Worth It for E-Commerce Sellers in 2023?

By

Rebekah Brace

Edited by

Michelle Meyer
Published October 31, 2022.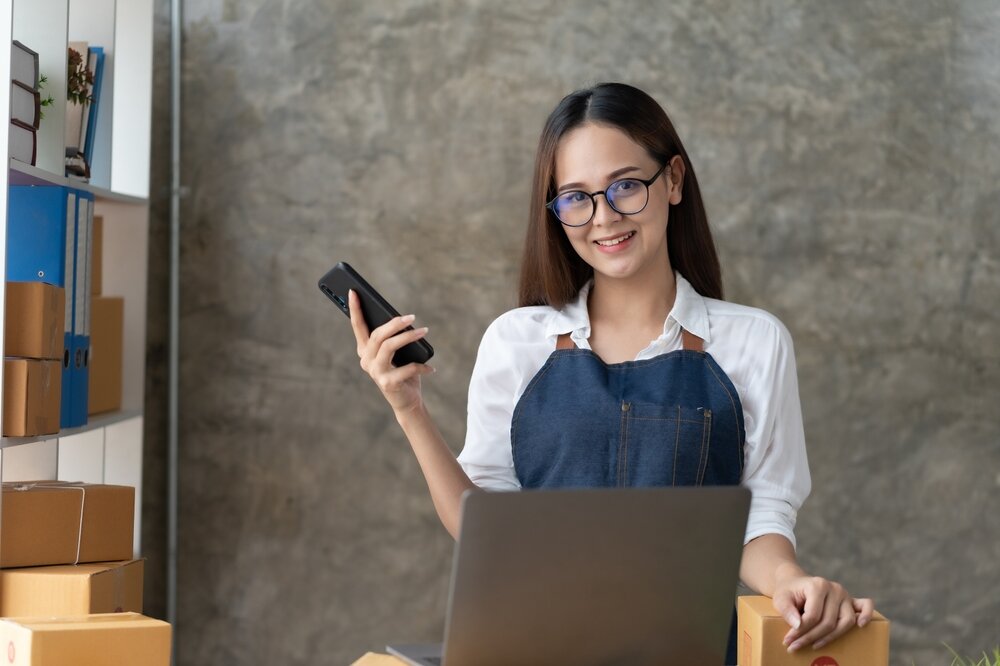 Pinterest is a powerful marketing platform for the right companies.
Ideal for capturing customers' attention with engaging content and visuals, Pinterest has over 400 million users, making it more popular than Reddit or Twitter. It's also a fantastic tool for generating conversions. Shopping engagement on Pinterest grew by 20% in 2021, and new features are attracting more customers all the time.
Pinterest allows companies to share a wide range of different digital content types, from videos and images to written guides and blogs. It's ideal not just for promotion, but also engaging your e-commerce customers with valuable and entertaining posts.
» New to e-commerce ads? Follow this ultimate guide to effective e-commerce ads
5 Reasons Why You Should Consider Pinterest Ads
There are many advantages to using Pinterest as a hub for your social media marketing strategies. Not only is the platform brimming with different marketing opportunities for business leaders, but it's packed full of engaged potential customers. Around 75% of customers on Pinterest say they're always shopping when they're on the channel.
Here are 5 of the main reasons why you should consider Pinterest ads.
1. Pinterest Is a Cost-Effective Marketing Channel
For e-commerce store owners, Pinterest can be a cost-effective way to reach new customers and generate leads. The average cost for Pinterest ads in 2021 was around $1.50 per click, compared to approximately $3.56 per click for Instagram.
You can pay between $2 and $5 per thousand impressions for brand awareness, while boosting engagement can cost between $0.10 and $1.50 for each engagement. Similarly, driving web traffic also costs $0.10 and $1.50 per engagement, but conversion-based campaigns cost a bit more between $6 and $10. Aside from lower costs, Pinterest also sees higher engagement than most social media platforms.
» Should you run ads on other platforms? Discover whether Snapchat ads and TikTok ads are worth it
2. Ads Drive Significant Traffic
Pinterest isn't just a standard social media platform—it's also a search engine. 89% of pinners say they use Pinterest to plan new projects. The platform allows users to search for information based on specific categories, descriptions, interests, and even the boards of other users they've subscribed to.
Additionally, businesses can use both organic and paid methods to drive traffic back to their website. Organic posts can provide links to products you're selling on your e-commerce page, while paid ads boost your chances of getting your content in front of a wider audience.
3. Pinterest Offers Advanced Targeting Options
To improve your chances of getting the right traffic and leads to your website, Pinterest also offers a range of targeting options. For each ad group you create, you can focus on a specific selection of customers. Create audiences directly from your existing customer lists, people who have already visited your site, or a new audience with parameters similar to your existing customers.
Pinterest also allows you to customize your ads according to the needs of pinners, specific interests, certain keywords, and demographic groups. There are approximately 5,000 different interest groups you can cater to and endless demographic filters, like location, device, language, gender, and age.
4. Ads Significantly Boost Conversions
On average, Pinterest ads have a conversion rate of between 1.5% and 8.5%. This might seem a little broad, but the conversion rates you get will depend on various factors, including which customers you target and what kind of content you share.
Remember that Pinterest users actively use the platform to seek out purchasing information and ideas for their next project. This means you have a higher chance of reaching customers who are already prepared to buy. Plus, Pinterest actively makes it easier for customers to find your content, by suggesting the best results for each search query.
5. Pinterest Is Perfect for E-Commerce
Visual platforms like Pinterest are perfectly suited to the e-commerce landscape. They give you an opportunity to visually showcase your products to people who are looking for ideas and inspiration. You can also use Pinterest to share different kinds of content related to various points in the buying cycle, including how-to guides and product comparisons.
Thanks to the introduction of Shoppable pins, you can also automatically link your product pictures and content to your e-commerce site, thereby generating more purchasing opportunities. Rich pins can even provide direct information about the price of a product, so customers can make decisions fast.
Pinterest Ads are Worth It
Ultimately, Pinterest might not be the most talked-about social media channel around, but it's not something you should overlook if you want to increase conversions and traffic to your e-commerce website. Pinterest offers you all of the tools you need to engage and convert your target audience. But you must be able to track the success of your ads. Consider partnering with a solution like BeProfit to help you easily calculate gross profits and margins and track the ROI of each campaign.
» Want to explore BeProfit's offerings? Schedule a demo with BeProfit