7 Reasons Snapchat Ads Are Worth It in 2023

By

Ashley Stander

Edited by

Michelle Meyer
Published October 17, 2022.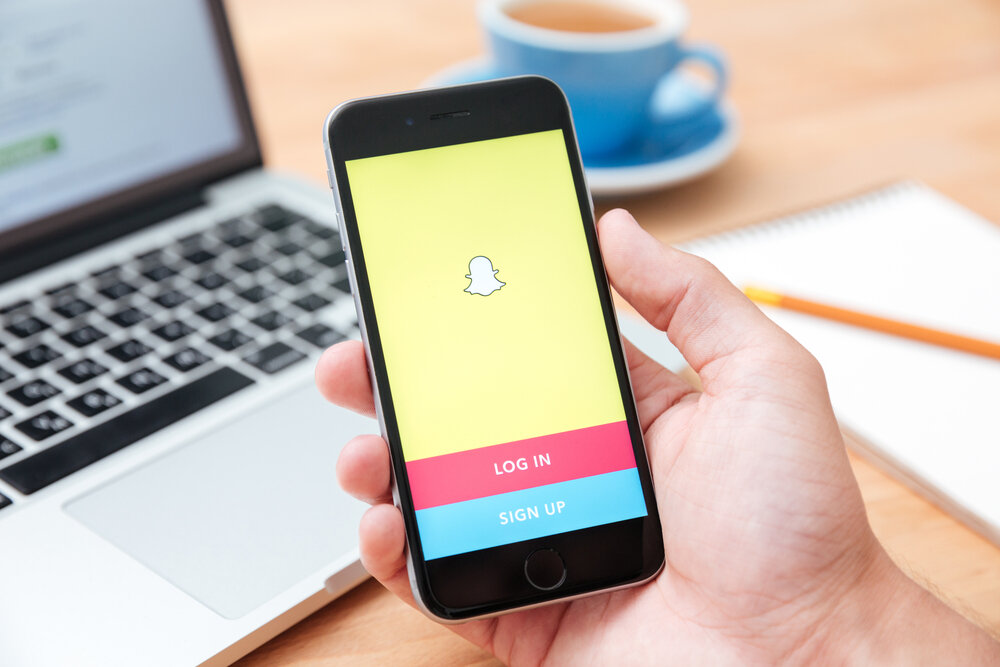 There are many skeptics out there when it comes to Snapchat as an advertising channel. Granted, the average conversion rate is only 0.6%—but there's more to this statistic than meets the eye.
Data published in Snapchat's most recent investor earnings report says that the social media platform has approximately 347 million daily active users around the globe. Even more astonishing is the fact that 39.1% of those users are between 18 to 24 years old. It goes without saying then that if you're targeting Millennials and Gen Zs, Snapchat is a real winner. Now's the time to find out how to boost your e-commerce store with Snapchat ads!
» Struggling to measure your Snapchat ads? Follow this detailed guide on Snapchat metrics
1. Snapchat Ads Are Affordable
Snapchat doesn't offer a one-size-fits-all costing model. Pricing varies because it depends on how much you can spend and the type of format you use to create a campaign.
The exact cost of advertising on Snapchat can also change depending on additional factors like your objectives, budget, bid goal, bid amount, and the duration of your campaign.
The average cost per impression on Snapchat is $2.19, the average cost per swipe up is $0.57, and the average cost per action is $5.53. In comparison, Facebook, Instagram, and YouTube's average cost per impression are $7.19, $7.91, and $9.68 respectively. As you can see, Snapchat really is an affordable option.
» How do you calculate cost per impression? Follow this easy marketer's guide to CPM
2. Snapchat Is Widely Used Internationally
If you want to reach a global market using Snapchat, you'll be taken by these statistics published by Hootsuite, showing the number of Snapchat users per country:
India: 126 million

USA: 107 million

France: 24.2 million

UK: 20.6 million

Saudi Arabia: 20.2 million

Pakistan: 18.8 million

Mexico: 16.9 million

Germany: 15.3 million

Iraq: 13.8 million

Egypt: 13.6 million
According to Forbes Business, Snapchat users use the app to stay in touch with family and friends in other countries, especially users in Japan, Saudi Arabia, and Mexico, while younger users, especially in the US, UK, and Australia, tend to use the app to stay updated with general life changes in their friends' lives.
3. Snapchat Provides Access to a Younger Audience
Data from Snapchat shows that the platform reaches 75% of Millennials and Gen Zs and 23% of American adults. This means that it outpaces both TikTok and Twitter when it comes to reach. The Hootsuite Digital 2022 report goes on to point out that Snapchat is an engaging platform for these younger audiences because, on average, they spend 30 minutes on Snapchat every single day!
While you may argue that the attention span of a younger person is not long, research has proven that these younger audiences recall what they have watched for longer periods of time. So even though they may not finish watching a video ad, they will remember the first few seconds of the ad for longer when compared to adults. Even more reason to develop short, creative, and clever adverts for your targeted audience on the Snapchat platform.
» How do TikTok ads perform in comparison? Discover whether TikTok ads are worthwhile for e-commerce sellers
4. Snapchat Enables Access to an Untapped Market
Snapchat is growing at a faster pace than other social media platforms. What's more, it hosts users that may not be found on other traditional platforms. Consider this: in the US more than 30% of people on Snapchat don't interact on Facebook and Instagram at all. So, if you are aiming to build a brand presence across different social media platforms, you can't leave Snapchat out.
» Want to get the most out of your Snapchat ads? Discover different best practices to dominate Snapchat ads in 2023
5. Snapchat Ads Offer Multiple Targeting Options
Of all social media platforms, Snapchat offers the most versatile selection of targeting options:
Snapchat Audiences

: Lets you target customers based on specific demographics, lifestyle categories, device attributions, and locations.

Custom Audiences

: Gives you the choice of three different types of data: Snap Audience Match, Lookalike Audiences, or Snap Engagement Audiences.

Partnered Audiences

: Lets you use segments based on Snapchat's partners' purchasing data and includes over 85 different shopper audiences.
6. Snapchat Has a Geofilter Capability
Geofilters can be applied to a picture or video the user has taken in the app which links to its location. Just remember to enable "Filters" in your settings and give Snapchat permission to access your location.
Geofilters provide huge competitive advantages to businesses because it allows you to connect and interact with your customers on a global scale, and it encourages them to share your brand with others.
Here is a good example of a Geofilter:
Every May, Starbucks has a promotion called the "Starbucks Frappuccino Happy Hours" campaign. This filter only works if you are located close to a Starbucks at the time of the promotion. You'll get a Frappuccino at half the price:


7. Snapchat Ads Develop Brand Awareness & Build Trust
It's all about brand presence. Over time, your audience will grow accustomed to seeing your brand on filters—especially if they're quirky, creative, punchy, and engaging. As your brand presence grows, trust will be developed over time because of brand familiarity. It's all about getting a foot in the door of your unique targeted audience in a non-evasive, transparent way, and then engaging them and building relationships with them once you're in!
In a Nutshell...
Snapchat Ads may not be highly successful in boosting conversions up front, but they're super successful at boosting brand transparency and visibility. If you're targeting a younger audience, Snapchat is a powerful tool that you really should be using in your marketing mix. If you need help with Snapchat and other social media platforms, BeProfit may just be your best friend! The BeProfit app will give you the ultimate guide to running effective e-commerce ads. What are you waiting for?
» Want to explore what BeProfit has to offer? Schedule a demo