Best Profit Calculator Apps for Shopify

By

Brody Hall

Reviewed by

Joel Taylor
Updated May 2, 2023.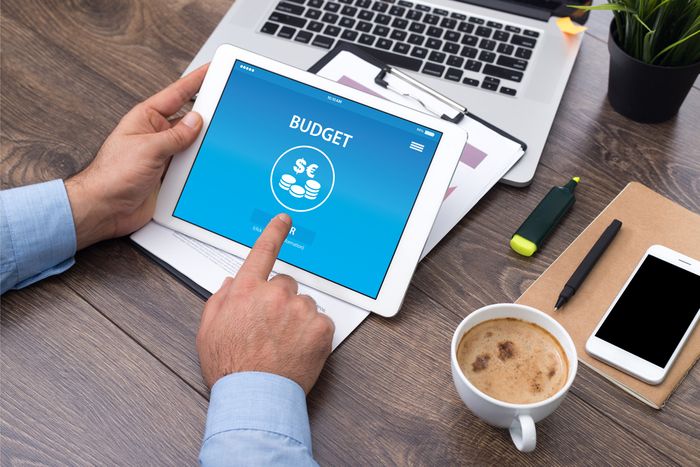 One of the most impressive features of Shopify is the access to its wide range of apps. Shopify apps act as a middleman between you and the unique features you can use on your Shopify store's admin.
The profit calculator apps for Shopify are some of the most useful apps for small businesses as they effortlessly and automatically track profits and expenses, allowing you to focus on growing your business.
What to Look For in a Shopify Profit Calculator App
Shopify Profit Calculator apps can assist in monitoring and evaluating fees by providing a breakdown of the Shopify fees associated with each sale. Before choosing an app, examine the following when looking for a profit calculator app:
Ease of use

Automation or manual input

Pricing

What does the app provide other than simple outputs?
A Shopify profit calculator is a tool that gives e-commerce merchants the ability to estimate their potential profits and automatically track their business expenses - helping to avoid miscalculations and mistakes. The tool considers various factors, such as shipping costs, product prices, taxes, and other losses to find out exactly how much money an online seller can expect to make after expenses.
Additionally, profit calculator apps can provide insights into what investments are worth their initial costs, making them the perfect system over the long term.
Top 3 Profit Calculator Apps
The best profit calculator apps provide access to not only accounting-related information, like those available through BeProfit's customizable analytics, but also a wide range of other features.


The BeProfit app is the fastest, easiest, and most powerful way to track your profit - not to mention its one of the best profit calculators for Amazon. With BeProfit's in-built Shopify pricing calculator, you can make educated decisions to maximize your profits - even if you are running multiple stores or selling on multiple platforms. The app automatically syncs with your Shopify store and other sales channels so you can quickly identify profits and trends.
Key features:
Automate your business' finances, calculates your profits and expenses,and make it easy than ever to keep track of your business' progress

Monitor sales, expenses, and profits in real-time, allowing business owners to make sound decisions about where to allocate their resources for maximum gain

The Shopify fees calculator allows business owners to enter their monthly sales volume and see how much they're spending on Shopify services each month
2. TrueProfit ‑ Profit Tracking


TrueProfit is a gross profit calculator app that tracks your income and expenses in real-time. It automatically detects any sales made on your Shopify store and calculates the exact profit made by your business. Additionally, the TrueProfit app can also be used as a Shopify fees calculator or Shopify shipping calculator.
Key features:
Make quick and informed decisions about where to allocate resources in order to grow your online business

The app's user-friendly interface makes it easy for businesses to get started quickly, while its comprehensive reporting capabilities provide insights that can help businesses optimize their operations

TrueProfit's cloud-based architecture ensures that businesses can access their data from anywhere at any time
3. Delirious Profit


The Delirious Shopify profit margin app was developed to bring the ease of getting accurate sales data, analyzing it, and being able to adjust prices in real-time. The app is specially designed for retailers who are always looking for ways to grow their business.
Key features:
Includes features such as graphs, charts, and customizable reports that make it simple for business owners to see where their money is coming and going

The app's simple, intuitive interface makes it easy to use, even for those who are not tech-savvy

Provides historical data, so businesses can track their progress over time
What Can a Shopify Profit Calculator Do for You?
There are a few mistakes to avoid when calculating profit in order to ensure an accurate figure. To help you out, below, we've listed some factors to take into consideration.
Calculate Blog Ad Revenue
Shopify calculators take the guesswork out of how much revenue can be generated from ads, and help to ensure that businesses are getting the most out of their advertising space. The calculators can also identify which ad placements are most effective, and how to adjust ad campaigns for better results.
If you'd like to know more about profitability, read our customer profitability analysis guide.
Calculate Shopify Fees
With help from a Shopify calculator, businesses can accurately calculate their Shopify fees and other expenses associated with using Shopify. This allows businesses to keep their shop running smoothly without any surprises.
Calculate Shopify Taxes
Shopify calculators provide business owners with the ability to understand and calculate taxes. Business owners can use the calculators to figure out how much they need to charge for taxes, what their tax liability will be, and more. The calculators are a great resource for business owners and help make tax season a little less stressful.
Calculate Shopify Shipping Rate
Shopify shipping calculators are also designed to help merchants understand and calculate shipping rates. The calculators are easy to use and provide accurate rates for a variety of shipping services. This makes it easy for merchants to find the best shipping service for their needs and budget. Additionally, the calculators take into account Shopify's built-in discounts on shipping rates, which can save merchants money on their shipping costs.