Loyalty Programs for Shopify to Boost Sales: Best Apps and Easy Set Up

By

Brody Hall

Edited by

Joel Taylor
Published December 29, 2021.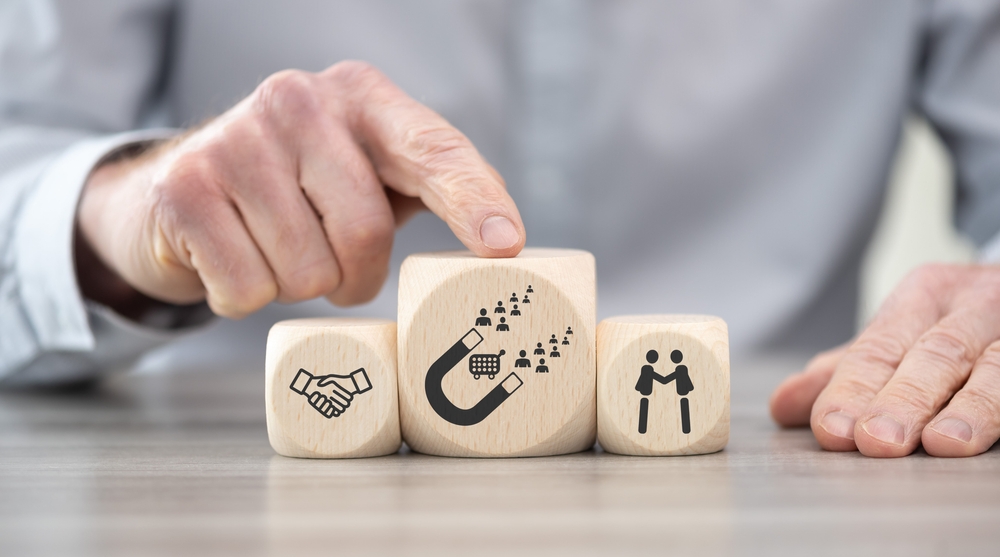 Customer satisfaction is often talked about but not given the importance it deserves. A satisfied customer can go a long way in ensuring that your business continues to thrive. Shopify offers quite a few tools to make the process of customer satisfaction easier, including customer loyalty programs.
In this post, we'll explain how to maintain and improve customer loyalty, how to use a Shopify rewards program, and recommend the best Shopify loyalty apps.
Setting up Your Own Online Store
There is no doubt about the fact that Shopify provides an easy way of creating and managing an online store. Shopify is a platform that allows you to create your own custom, professional, and fully e-commerce store. Over the years, the platform has developed tremendously. Shopify is now one of the most popular e-commerce CMS platforms out there.
What Is a Loyalty Program?
A loyalty program is a marketing program in which a business rewards customers for repeated business. You could view a loyalty program kind of like the old-fashioned but super-effective punch card. When a customer makes a purchase, they get a punch on the card for that purchase. Once the customer receives a certain number of punches, the business rewards them with a free product, service, gift, or discount.
Why Use a Loyalty Program?
The main reasons for using loyalty programs are building customer loyalty and retaining your customer base. Loyal customers are more likely to give you repeat business, become knowledgeable about your products, and are likely to refer you to other customers and spread word of mouth. Loyalty programs are proven to increase customer retention and revenue while reducing advertising costs for new customers.
How Loyalty Programs Increase Sales
The benefits of a loyalty program to a Shopify store are immense. A loyalty program allows you to keep your customers coming back by creating a more interactive relationship with them. Customers who feel appreciated are more likely to stick with your store in the future.
The Best Shopify Apps for Creating Loyalty Programs
Smile is a Shopify plugin that allows you to create loyalty rewards programs, product reviews, and gift cards. It helps increase customer retention, sales, and overall profits by creating a reward points-based loyalty program for your customers.
Pros:
Offers a simple & intuitive user interface that allows you to create unique loyalty programs in minutes

Allows you to create and run a loyalty program that can be customized to suit your business' needs

Helps you generate a dedicated customer base that can increase revenues
Cons:
Smile's widgets lack customization options
Rise is a Shopify app that helps you attract and retain your most loyal customers. It lets you offer rewards and incentives to your customers for their referrals and repeat purchases with loyalty points. Within minutes of installing, you can set up point-based referral programs for your store.
Pros:
The fastest way to get customers to refer your business to their friends and family

Unrivaled automation is used to help you focus on what matters: growing your business

Promotes word-of-mouth referrals by incentivizing customers with rewards for doing so
Cons:
Advanced features are only available to users in higher-priced plans
Yotpo is a multi-store loyalty app for Shopify that allows you to create a loyalty program, launch referral campaigns, and reward customers who purchase from your store. Customers get rewarded for making purchases, referring new customers, and leaving product reviews. You can choose which products are part of the loyalty program, attach different rewards for each level, and nominate when the points expire.
Pros:
Easy to set up and use

Integrates with the Shopify platform seamlessly

Offers several types of checkout rewards and loyalty programs, from the simple to the complex
Cons:
The app's email templates limit your design choices
How to Set Up a Loyalty Program for Shopify
Shopify loyalty programs are simple enough to set up. Here's a quick step-by-step guide to get you started:
Decide on a loyalty program app.

Name your customer rewards program.

Consider what actions you will reward your customers for.

Determine how much each action is worth and assign an appropriate amount of reward points.

Add a dedicated loyalty programs page to your website, breaking down everything a customer needs to understand your new rewards program.

Easy as that. You're ready to launch.
Choosing the Loyalty Program for You
Shopify loyalty programs are effective for both small and large online businesses for various reasons. First, Shopify loyalty programs are usually very easy to implement and the loyalty app can be set up within a matter of minutes, making it extremely effective for online businesses of all sizes. Shopify loyalty programs also allow you to gain a better understanding of your customers, improve your customer experience, and subsequently boost sales and revenue.
If you're looking for more apps to improve your Shopify store, read our post about the Best Shopify Apps to Increase Profits.