An Essential Guide to Shopify Sales Reports: Types, KPIs, & Analytics

By

Rebekah Brace

Reviewed by

Michelle Meyer
Published September 13, 2022.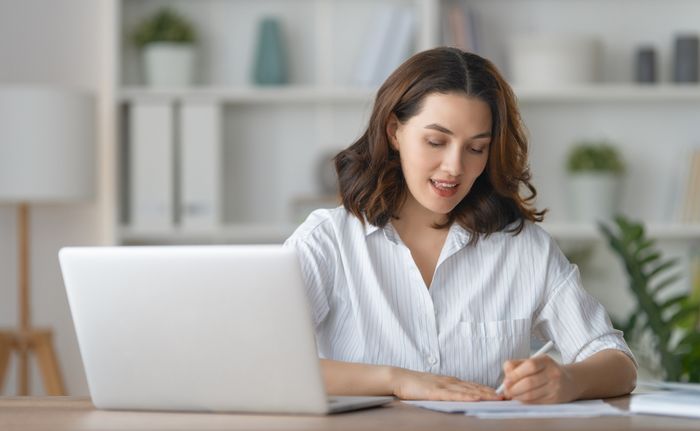 When you start a Shopify store, it's important to ensure you have the right strategies in place for analyzing your store's revenue, growth, and profit potential.
Shopify sales reports are one of the many reporting solutions offered by Shopify to give business leaders a behind-the-scenes insight into store performance. This includes information about your customer's orders, based on criteria like time, product, or channel.
Sales reports are available on the Shopify, Advanced Shopify, and Shopify Plus plans for Shopify vendors, so if you have another package, you may need to upgrade.
Types of Sales Reports
When you log into your Shopify store, you should see all of your analytics and report options on the left-hand menu of your admin user interface. There are reports available for tracking the success of your Shopify loyalty program, understanding POS transactions, and more.
You can choose either to use the pre-made sales reports from Shopify to track store success, or you can create a custom report, depending on your Key Performance Indicators (KPIs). The pre-made reports include:
Overall Sales
Sales over time

: All the sales you've completed within a specific period.

Average order value over time

: A record of how the average order value of your store has changed over a specific time period.
Product Sales
Sales by product

: A breakdown of all the sales of a single product (without

calculated shipping costs

).

Sales by product variant SKU

: A breakdown of all the sales for a specific variant of a product.

Sales by product vendor

: All the sales provided by each of your vendors.
Specific Criteria Sales
Sales by discount

: Insights into sales grouped by the name of a specific discount.

Sales by traffic referrer

: An overview of sales acquired when a visitor comes from a specific location, such as an online ad, google search, or another web page.

Sales by billing location

: All of your sales grouped by the region or country of the consumer.

Sales by checkout currency

: A breakdown of all your sales grouped by the currency your customer used on the checkout page.

Sales by channel

: A list of your sales grouped by channels, such as your online store, point of sale system, or Facebook.

Sales by customer name

: A rundown of all the sales connected to a specific customer over a set period of time.
Essential Sales Report KPIs
Diving deeper into your sales reports provides behind-the-scenes insights into your most valuable products, social commerce campaigns, and marketing strategies. You can view KPIs within your Shopify sales reports to gain precise information about business performance and customers, so you can make more strategic decisions on how to grow.
Some important KPIs to consider include:
Average Order Value (AOV)
AOV calculates the average amount of money a customer spends in each transaction. If your AOV is increasing over time, this shows your customers are spending more money with your brand.
Gross Sales
Your gross sales number is the accumulated amount of all your registered sales within a specific time period. This can be a useful KPI for determining how many sales you're actually making in a given time, and how much money you could make.
Net Sales
Your net sales number is the total amount of your registered sales, with any returns or discounts taken off. This will help to highlight how much you're earning as well as your profit when combined with gross sales.
Returning Customer Rate
Repeat or returning customer rate shows you how many of your customers are repeat buyers on your store. This provides an excellent insight into whether you're driving high customer satisfaction levels and loyalty.
Customer Lifetime Value
The customer lifetime value of your clients is how much they're likely to spend over the full course of their relationship with your brand. Evaluating this number in relation to different campaigns can help show you which strategies are driving more loyal customers and increasing conversion rates, such as e-commerce influencer marketing.
Customer Acquisition Cost (CAC)
CAC is the price associated with turning a likely prospect into a loyal client. If your CAC costs are high, you may need to look for new ways to convert customers to keep profits from dropping.
How to View and Export Your Sales Reports
You can easily find your sales reports within the Analytics section of your Shopify admin dashboard. To find and export your sales reports:
Log into your Shopify admin account

Click on "

Analytics

" then "

Reports

"

In the "

Sales

" section, click "

View All

"

Choose the sales report you want to see

Export

the sales report in

CSV format

Open your report in Excel
After you've exported your report, you can start looking for useful insights. For instance, you can track your best-selling products by downloading sales reports for each of your top products and analyzing how much customers have spent on these items in a specific time.
3 Actionable Tips for Analyzing Your Sales Reports
Reporting and analytics are two very different things, as anyone who has used Shopify sales funnels apps and reporting systems will know. Getting the most out of your reports means having a strategy in place to ensure you're answering the right questions with your data. Start by:
1. Asking a Question
Decide which question you want to answer with your sales report. For instance, if you want to know which of your products have sold the most, you can download your product sales reports for insights into the top-selling items.
2. Choosing a Specific Time Frame
Using time frames is a good way to measure the progress of your sales. For instance, you can compare the sales of a product in the third quarter of the year to the second quarter to determine growth.
3. Using Benchmarks
If you're not sure what a good set of results might look like, it's a good idea to have some benchmarks in place. For instance, if you want to know if you're generating returns from a marketing campaign, you can compare the results of your new campaign to the results of an existing advertising strategy.
Conclusion
Making the most of your Shopify store requires you to understand exactly how to analyze and increase the success of your website. Using Shopify apps to generate sales and provide positive customer experiences, and a Shopify profit calculator to understand your earnings can supplement Shopify sales reports to provide you with rich information about your store.