Best Profit Calculators for Amazon

By

Brody Hall

Reviewed by

Joel Taylor
Updated May 2, 2023.
A profit calculator is a handy tool to help business owners and entrepreneurs track their profits and losses. By inputting data about their income and expenses, a profit calculator can provide users with an estimate of how much money they are making (or losing) on a particular venture.
Why Do You Need a Profit Calculator for Amazon?
When selling items on Amazon, it is essential to understand how much profit you are making in total and on each sale. This is where a profit calculator for Amazon comes in handy. With this tool, you can enter the information about the items you are selling, such as the cost price and the sales price, to determine how much profit you are making on each item.
This information can be helpful when it comes to making decisions about what items to sell and how many of them to sell. Additionally, it can help you understand which items are your most profitable and track your progress. If you are looking for ways to increase your profits, using a profit calculator for Amazon can be a great place to start.
Best Profit Calculators for Amazon
If you are an Amazon seller, then you know that profit is key. However, calculating your profits can be tricky, especially if you are not familiar with all the ins and outs of Amazon's selling platform. That's where a profit calculator comes in handy.
1. BeProfit
The BeProfit Profit Calculator is an Amazon tool that allows you to measure the profitability of products on Amazon by considering factors such as product costs, shipping costs, and Amazon fees. The calculator is simple to use: just enter the product information, and it will provide you with an estimate of your profits.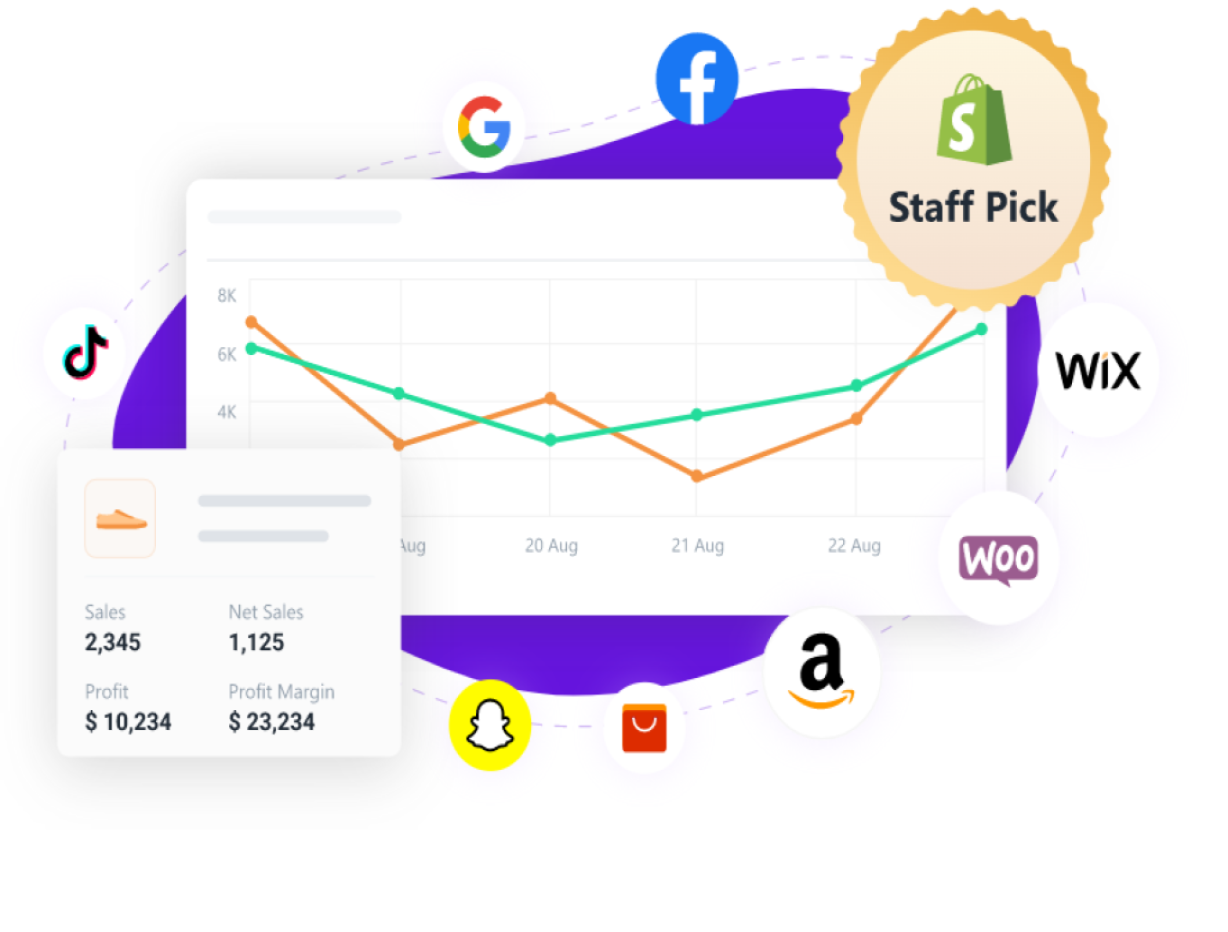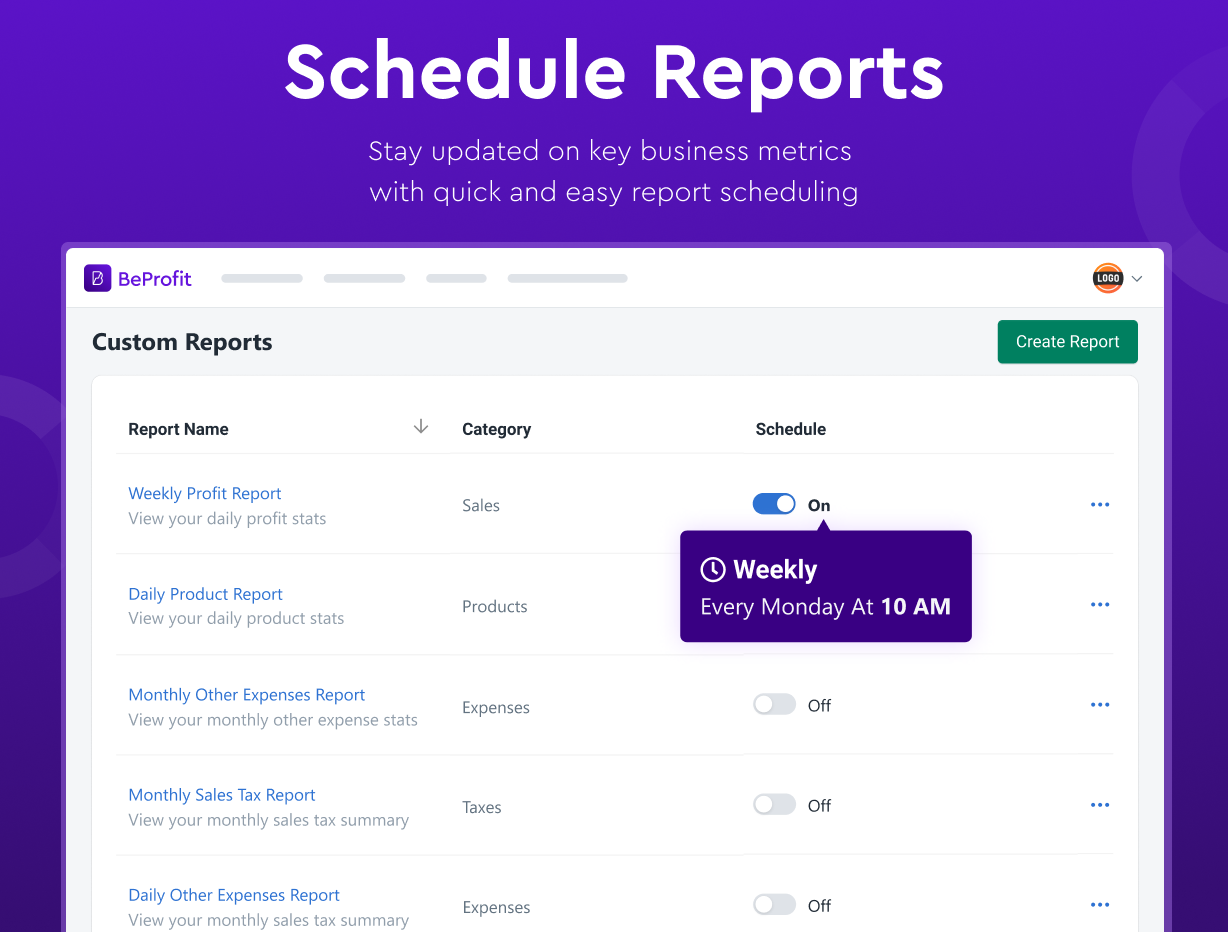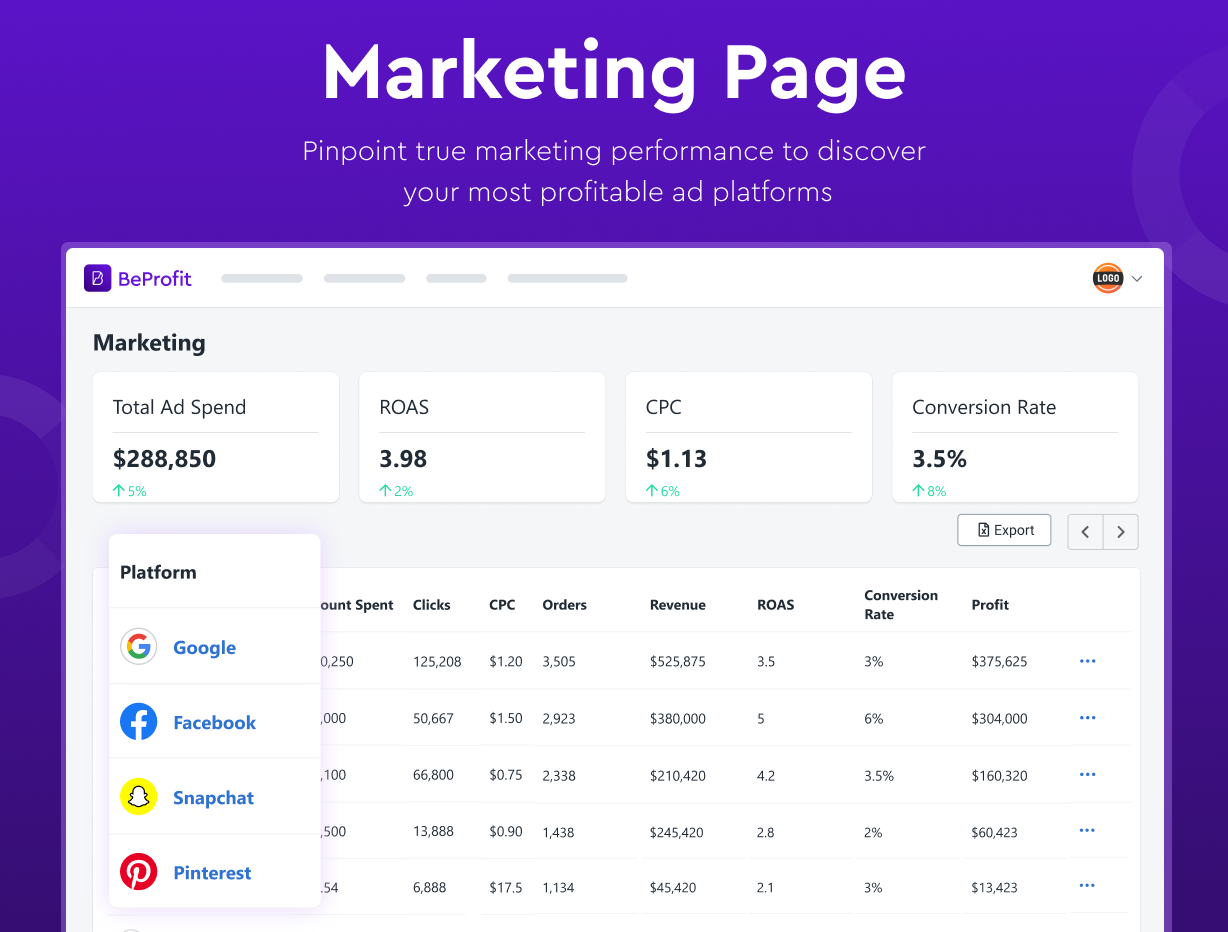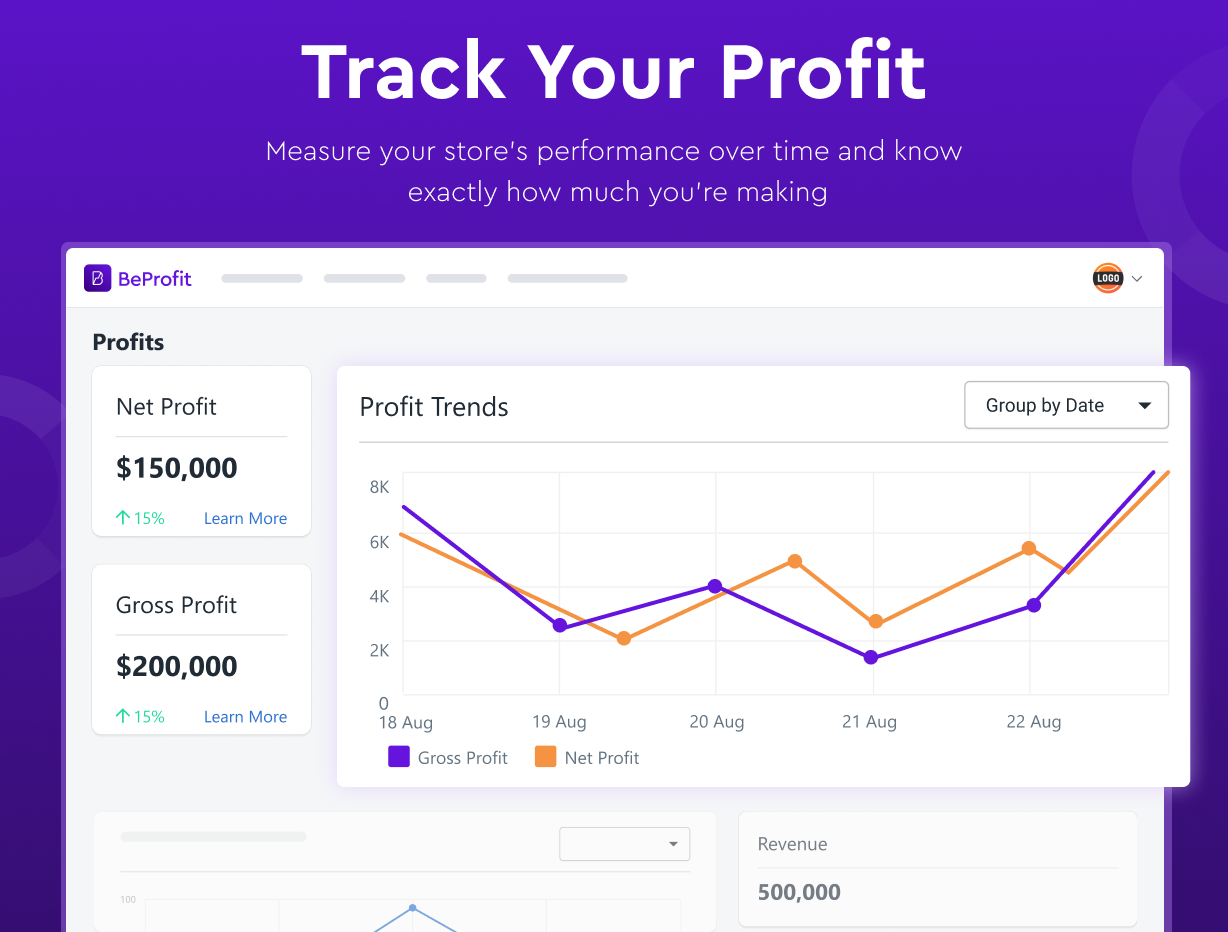 Provides a complete business and financial overview.

Access to real-time data and custom reports.

Link multiple platforms and shops for an aggregated view.
This handy tool can help you determine whether a product is worth selling on Amazon. It can also help you decide which products are most profitable so that you can focus your efforts. The BeProfit Profit Calculator makes it easy to calculate your profits and make informed decisions about your Amazon business.
» Learn how to track and calculate your profit on Amazon FBA
2. Feedvisor
Feedvisor offers an Amazon profit calculator that makes it easy to keep track of your business' bottom line.
The calculator considers several factors, including shipping costs and sales tax, while also serving as an Amazon FBA calculator. It also allows you to perform a profitability analysis to compare past months or years to see if your business is trending up or down. Additionally, the calculator can help you determine which products are the most profitable and identify areas where you could make changes to improve your bottom line.
3. Helium 10
With the Helium 10 Amazon Profit Calculator, online merchants can weigh all the factors that determine a product's profitability and price their items accordingly.
The calculator considers shipping and handling fees, Amazon's referral fees, and other associated costs. It also provides data on how long it will take for a product to sell at a price point and calculates revenue after accounting for all associated costs.
4. AMZScout FBA Fees Calculator
AMZScout is a web-based tool that lets you calculate your Amazon FBA fees. It's simple to use; just enter the weight and dimensions of the product you want to sell, and AMZScout will tell you how much it will cost to ship your item to Amazon. The tool also calculates your expected profit so you can see how much money you'll make on each sale.
AMZScout is an excellent resource for anyone who wants to start selling on Amazon. The fee calculator makes it easy to figure out how much it will cost to ship your products and the profit calculator tells you how much money you can expect to earn as well as how to calculate COGS. With AMZScout, there's no guesswork involved; you know exactly what your expenses will be and how much profit you can expect to make.
5. Viral Launch Amazon FBA Revenue Calculator
When it comes to making a profit on Amazon, it's important to be able to track Amazon FBA profit. This is where the Viral Launch Amazon FBA Profit Calculator comes in.
The calculator is easy to use and can help you determine your profits with just a few simple clicks. You simply input your product's details, including its weight, dimensions, and price, and the calculator will tell you how much profit you can expect to make on each sale.
» Learn more about Amazon FBA calculators to avoid costly mistakes
Benefits of Profit Calculators
There are many benefits of using a profit calculator, but the 3 main reasons are to help you:
Determine accurate profit margins

Calculate sales potential

Price your products accordingly
A profit calculator can help you determine how much you need to sell each product in order to cover all of your costs and make a profit.
For further help with profit calculations, take a look at our top profit calculating mistakes to avoid.
» Discover the best profit calculator apps for Shopify